Our Work for Will Davis Jr.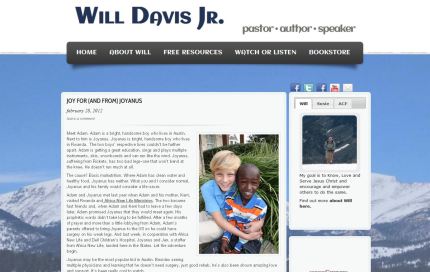 Will came to Rock Media looking for a custom Wordpress theme for his blog site. He wanted a look that reflected his personality and functionality that he was unable to find with a standard themes. And since over 60% of his sites traffic was on a mobile device he wanted to ensure his users has a true device agnostic experience.
What we provided them was a custom Wordpress site built using HTML5, CSS3 and is fully mobile optimized, and cross browser agnostic. We included support for all of the latest Social Media assets and built an embedded email campaign.