Our Work for Simply Interactive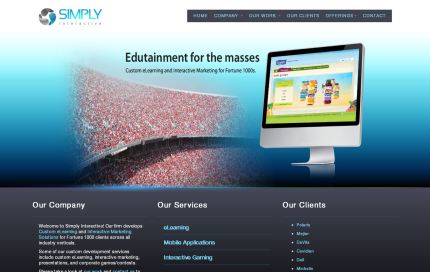 Simply Interactive is a full service digital media agency that needed a site that showcased their amazing e-Learning and digital portfolio. They wanted the latest technology: HTML5, CSS3, Customized CMS, SEO Optimized and an integrated News blog.
What we provided them was a custom Wordpress site built using HTML5, CSS3 and customized to support their site CMS. It is fully mobile optimized, device agnostic and cross browser compatible.