Our Work for Listing Spark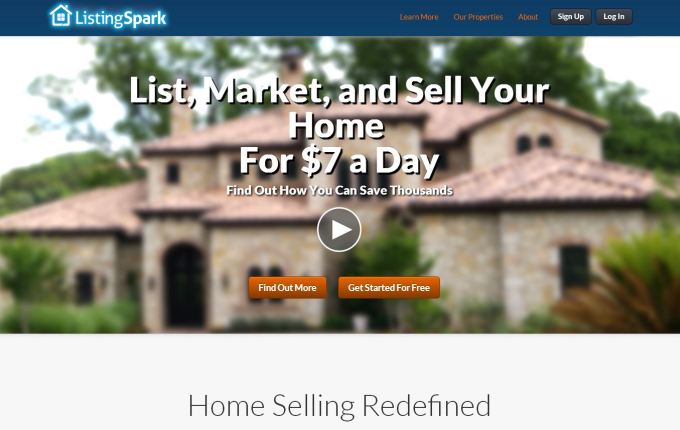 Listing Spark, a revolutionary way of selling your home, turned to Rock Media to help them turn their dream into a reality. These Austin, TX entrepreneurs had developed a new approach to selling properties. Their years of residential and commercial real estate expertise guided them as they harnessed the power of the internet to empower sellers to better promote and sell their property.
Their list of requirements was long and they had already experienced a failed attempt at launching their site. The goal though was quite simple: allow the individual seller to only pay for the services they needed and use the power of the internet to help keep their costs low. Users register their property with Listing Spark and once they become a client, the user is able to handle most of the paperwork themselves, from creating their home listing, managing sales promoting activities and communicating with their Listing Spark Agent.
Rock Media delivered a custom HTML5, CSS3, Mobile Optimized site built on a custom WordPress CMS back-end. The site provides for integrated e-commerce, user registration and management, custom content development and delivery and front end client relationship management. The site users have an individual property homepage that allows them to maintain and update their property selling information while keeping updated in real time on the progress of their properties sales activities. The automation of the sales process allows home sellers to save thousands of dollars on the sale of their homes and has helped two ingenious entrepreneurs bring their dream to life.