Our Work for Jerry B Walker Evangelistic Association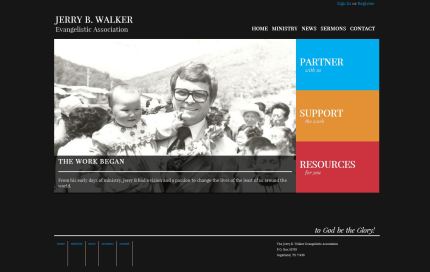 We took on the challenge of creating a website to continue the legacy and work of Dr. Jerry B. Walker.  In memoriam of Dr. Walker's life, the board of the Jerry B. Walker Evangelistic Association wanted to create a website that would connect with the lives of those who were impacted by Dr. Walker's ministry. They also understand the value of creating a website that provides the opportunity to connect others to Dr. Walker's timeless messages.
They needed a website with embedded HTML5 media, user account controls, donor management integration and custom CMS abilities. And since this was the first website for the ministry, they needed web hosting, email implementation and on-going systems  consulting.
What we delivered is a mobile optimized, device agnostic custom website built using HTML5/CSS3 on a custom WordPress back-end, including an HTML5 streaming media player. We integrated a donor management package as well as e-commerce capabilities to support monthly subscriptions.