Our Work for BeRepurposed Blog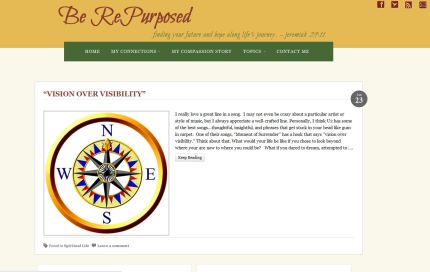 Begun by a blogger who has a passion for helping the "least of us", we set out to create a Blog Design that would amplify her message. Not satisfied with an "off the shelf" Wordpress theme, we set about hand crafting a site that fit perfectly with the message of BeRepurposed. And with so many of us today using smart phones to read blogs she wanted a device agnostic, mobile optimized site.
What we provided was a custom Wordpress site built using HTML5, CSS3 and is fully mobile optimized, and cross browser agnostic. We included support for all of the latest Social Media assets and built an embedded email campaign.