Our Work for Skiin' With The Galilean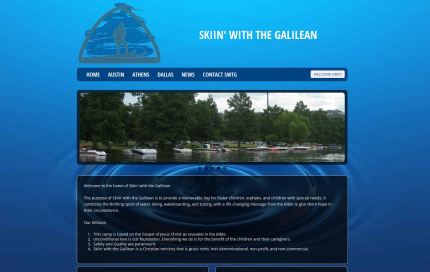 An Austin based non-profit, SWTG turned to Rock Media to develop a website to engage volunteers and promote their summer camp for foster & orphaned children.
With no prior on-line presence, SWTG needed a ground up production. They had three objectives for their site (1) engage and communicate with volunteers (2) provide information to prospective campers and their families (3) and develop a platform that could easily be reproduced in other cities to reach the overlooked children in our society. They also needed a turn-key solution for group email, calendaring and on-line document sharing.
We took on the challenge of designing, developing and launching SWTG's site with a one week turn around time to meet their 2011 camp registration deadlines. We built a custom site that is embedded with the latest social media tools. We also built in volunteer registration forms and camper registration information. They also needed a cost effective exchange based email, calendaring and on-line document storage solution.